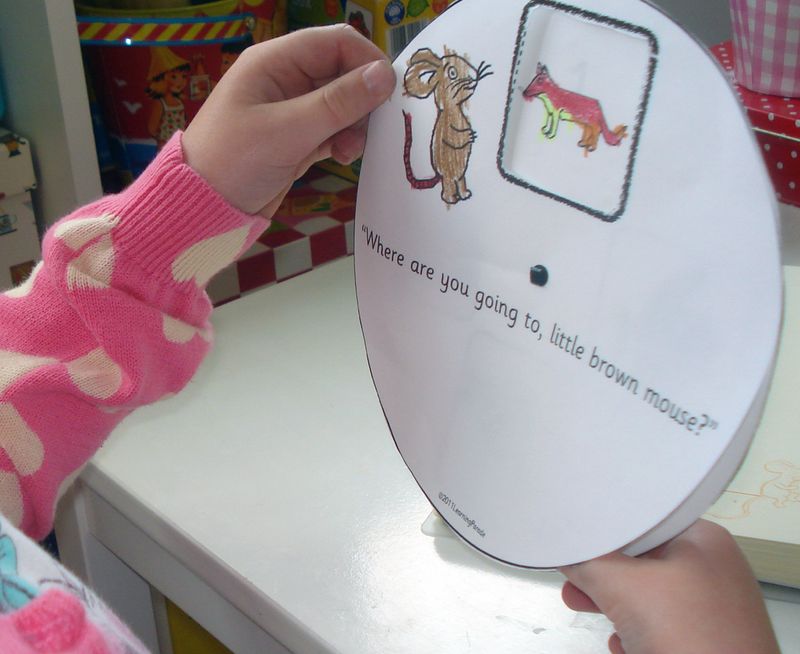 Here is a great way to help young children retell a familiar story. It's really a retake on the story map, yet this becomes an interactive visual aid to assist with retelling.
Use when sharing a children's picture book that has a clear plot defined in parts by characters (like The Gruffalo, The Enormous Turnip, Monkey Puzzle), or by objects (such as Dear Santa, Don't Forget the Bacon, Going on A Bear Hunt).
Draw or copy images of the characters/objects onto a circle in the correct order, as they appear in the story. (For Don't Forget the Bacon, children could even cut pictures out of food magazines). In our Gruffalo story wheel, we're ordering the characters who mouse meets, so the four characters are coloured and pasted on.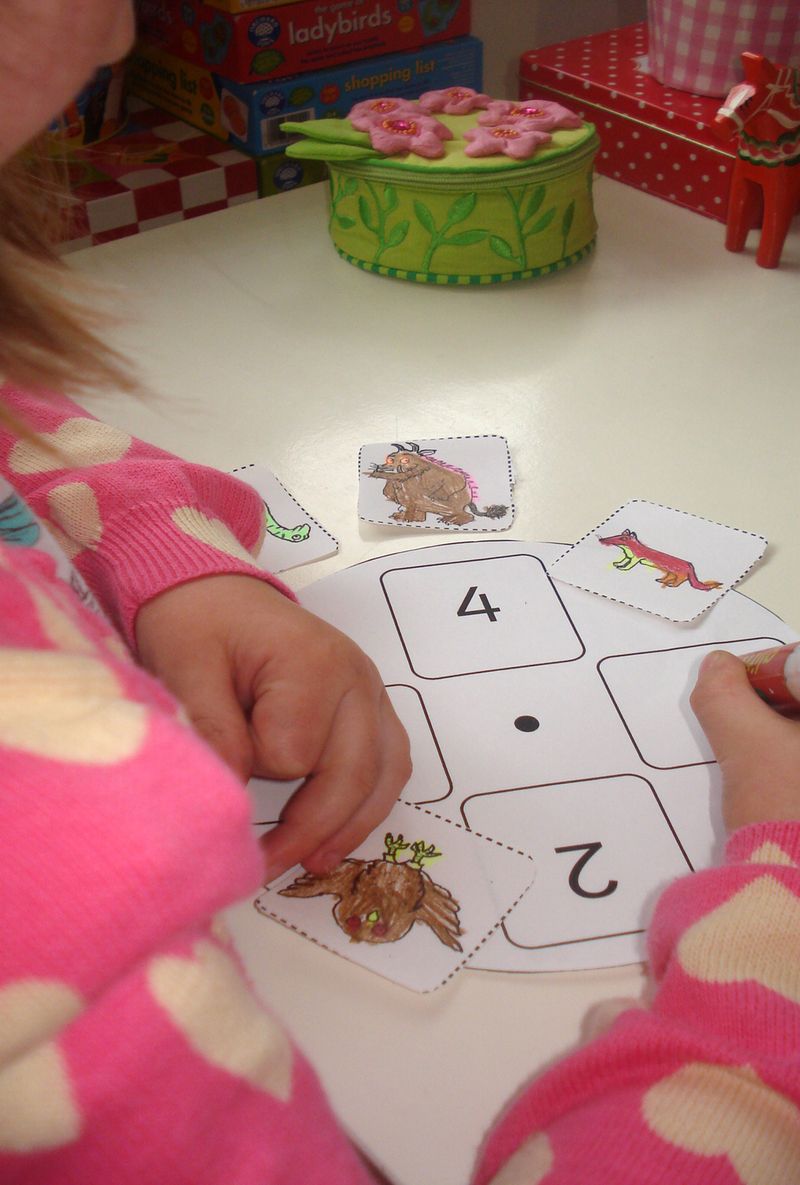 Adding numbers to the wheel scaffolds the activity, just leave them off to create more of a challenge. Place a second circle on top, with a window removed just the right size to reveal one character or object at a time. Secure with a split pin. Our story wheel has mouse on the top, so he faces each new character in turn!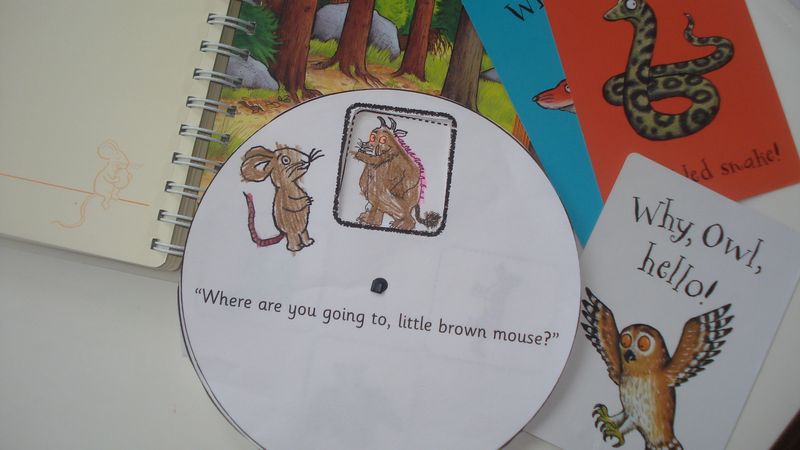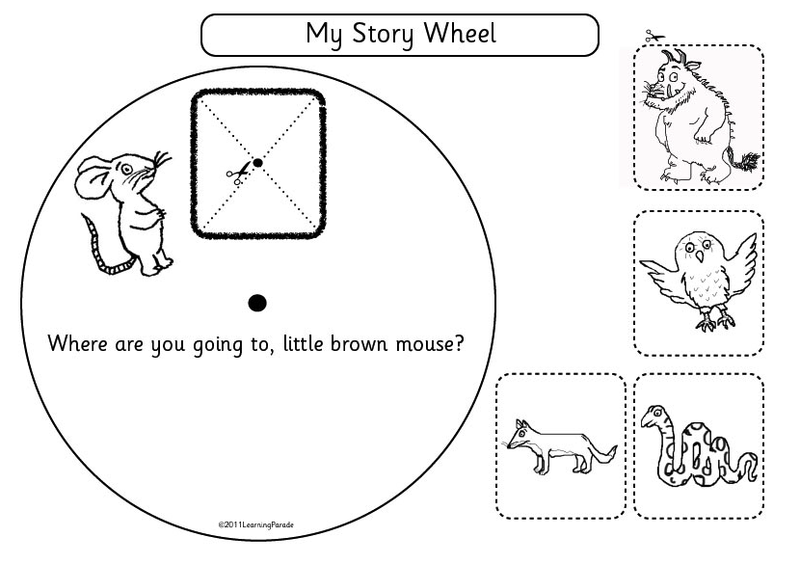 CLICK ON THE IMAGE TO DOWNLOAD YOUR FREE PDF STORY WHEEL