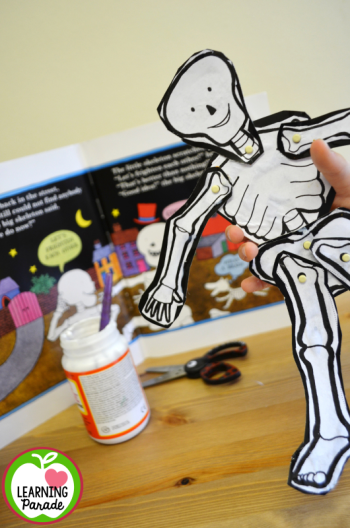 Here's another fun paper craft to make with your little readers- a paper skeleton! This craft was inspired by reading the picture book: Funnybones by Janet and Allan Ahlberg. It's the first story in the classic skeleton picturebook series. The story is about two silly skeletons (and their dog) who go out on a scaring spree in the dark. Of course, as it's during the night, the skeletons encounter a difficulty - there's no-one awake to frighten!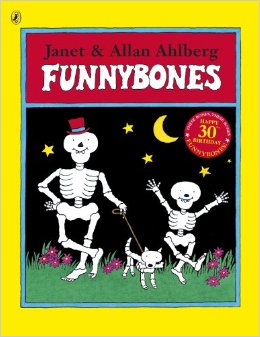 Publisher: Puffin Books (reissued 1999) ISBN: 9780140565812
You can't get your hands on a copy right now, then read this fantastic interactive version of the book for free, by clicking on the image below.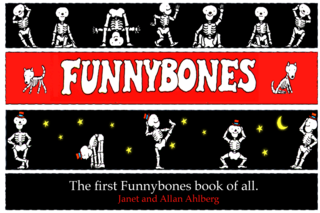 To make your own movable skeleton character, first download and print your free template. Then carefully cut around the skeleton parts and glue these onto black card for reinforcement.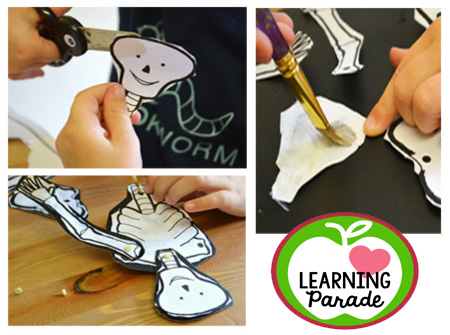 Next, cut around your bones again and you're ready to do some connecting with brads! Place a ball of modeling clay under the black guidelines and pierce the card through with a skewer - this will make joining the parts together so much easier for little ones!  
If your children really like this skeleton story, you might also want to read The Ghost Train and Bumps in the Night by the same authors. (Allan Ahlberg and his wife Janet have had over 100 picture books published for children!)