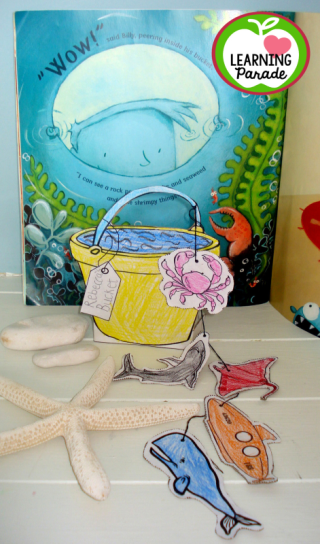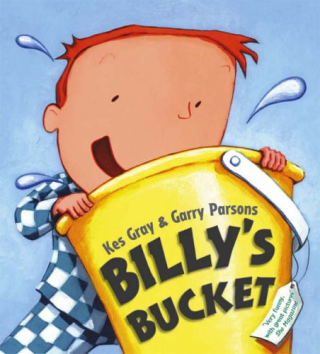 Publisher: Red Fox ISBN: 978-0099438748
In everyday life, when you see or hear something interesting or entertaining, you usually share your story with others by retelling what happened in your own words.
The skill of retelling is important. When I listen to children retelling a familiar story, I'm hoping that they communicate to me what meaning they made of the original text, an understanding of structure and an ability to use appropriate language such as time connectives first, then and finally. I find the best children's stories to use for straightforward retelling are those that are easily remembered, with lots of opportunities to make text-to-self connections, and a sense of strong structure.
Billy's Bucket by Kes Gray and Gary Parsons is a great story for retelling as young readers really seem to connect with the feelings and experiences of the main character. (The sort opens on Billy's birthday as his parents ask him what he'd like for a gift.)
Throughout this modern cautionary tale, Billy warns his parents that they must never ever borrow his birthday bucket! Mum and Dad mock the wonderful (imaginary?) world Billy has discovered in his bucket and they don't take his warnings seriously... until Dad needs Billy's bucket for washing his car!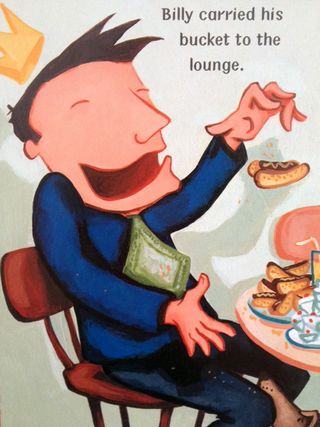 To help support story sequencing for Billy's Bucket, we've created this crafty story prop. Just print out the pdf template onto white card, colour and cut. We used embroidery thread to string together the underwater finds (help is needed to tie a little knot behind each, alternatively supply some tape) then we fed the pictures through the space when rereading or retelling the story!
Also, there's a little tag, just like Billy's, to personalise the craft! As an extension, children might like to create their own drawings, or use pictures from the internet to replace/add to the sequencing chain. Oh, and there's a stand so your bucket will remain upright! Hope you've fun with this freebie!