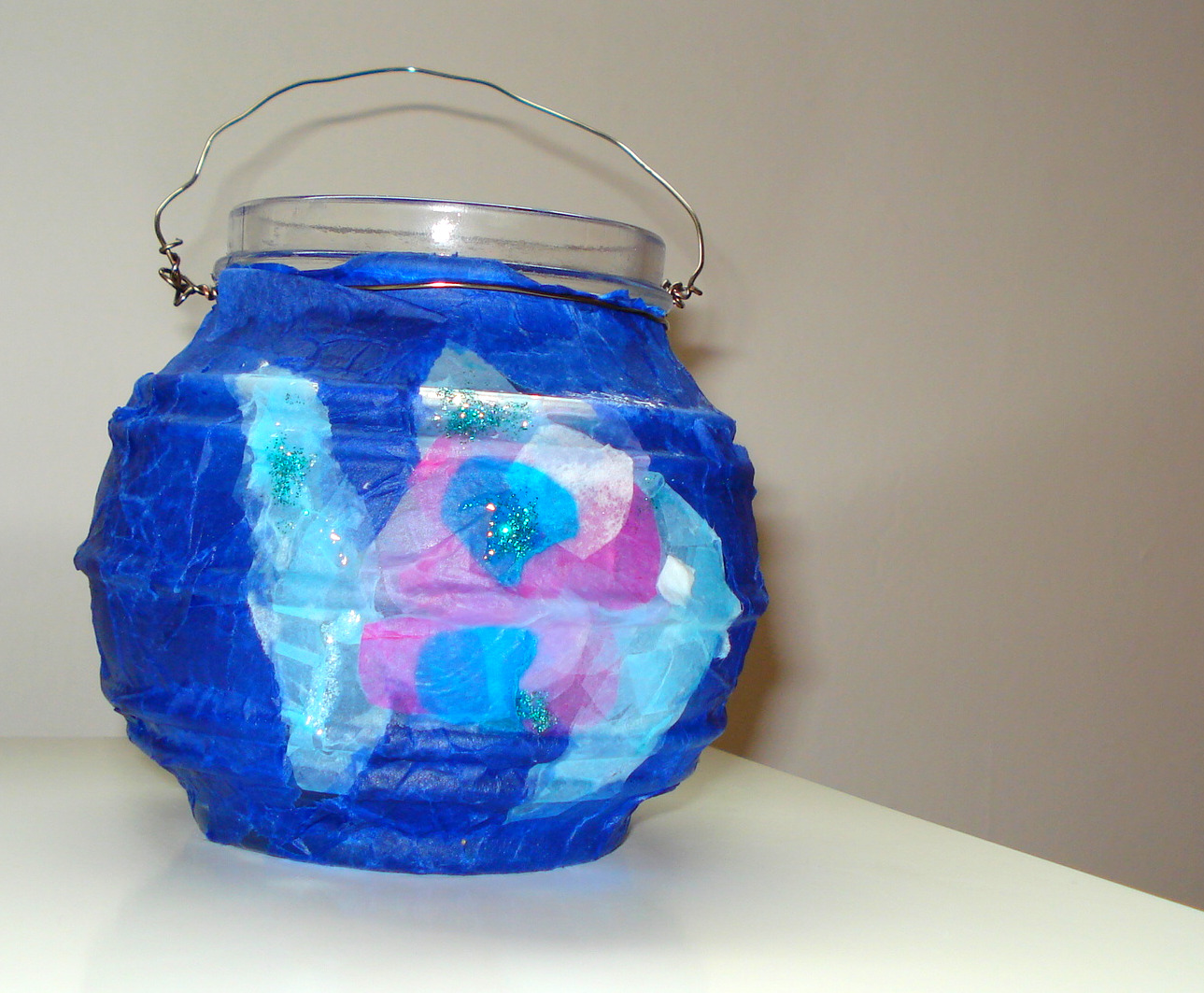 We love The Rainbow Fish by Marcus Pfister. If ever there was a great picture book for reminding children about the importance of sharing, this is it!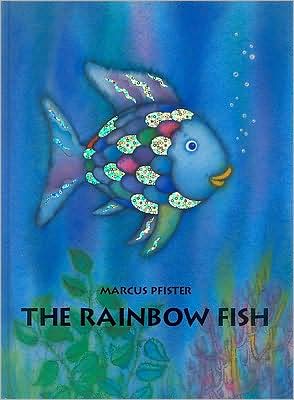 Our favourite page shows the illustration of all the fish scattered throughout the ocean, wearing all the little shiny scales shared by the Rainbow Fish. Less proud, the Rainbow Fish now has many friends wanting him to come and play.
We'd been waiting for a rainy day to make a tissue paper lantern and today it poured from the heavens! So we gathered up our materials and set to work, inspired by our fishy friend!
How to Make a Rainbow Fish Lantern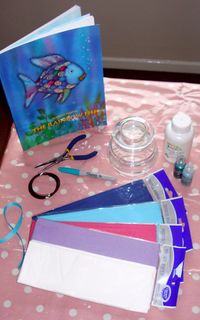 You will need:
PVA glue
Glass jar
Tissue paper
Sharpie pen
Craft wire
Round jaw pliers
Ribbon (though we didn't use our blue ribbon after all!)
1. Draw the outline of your fish on the outside of the jar, using a Sharpie.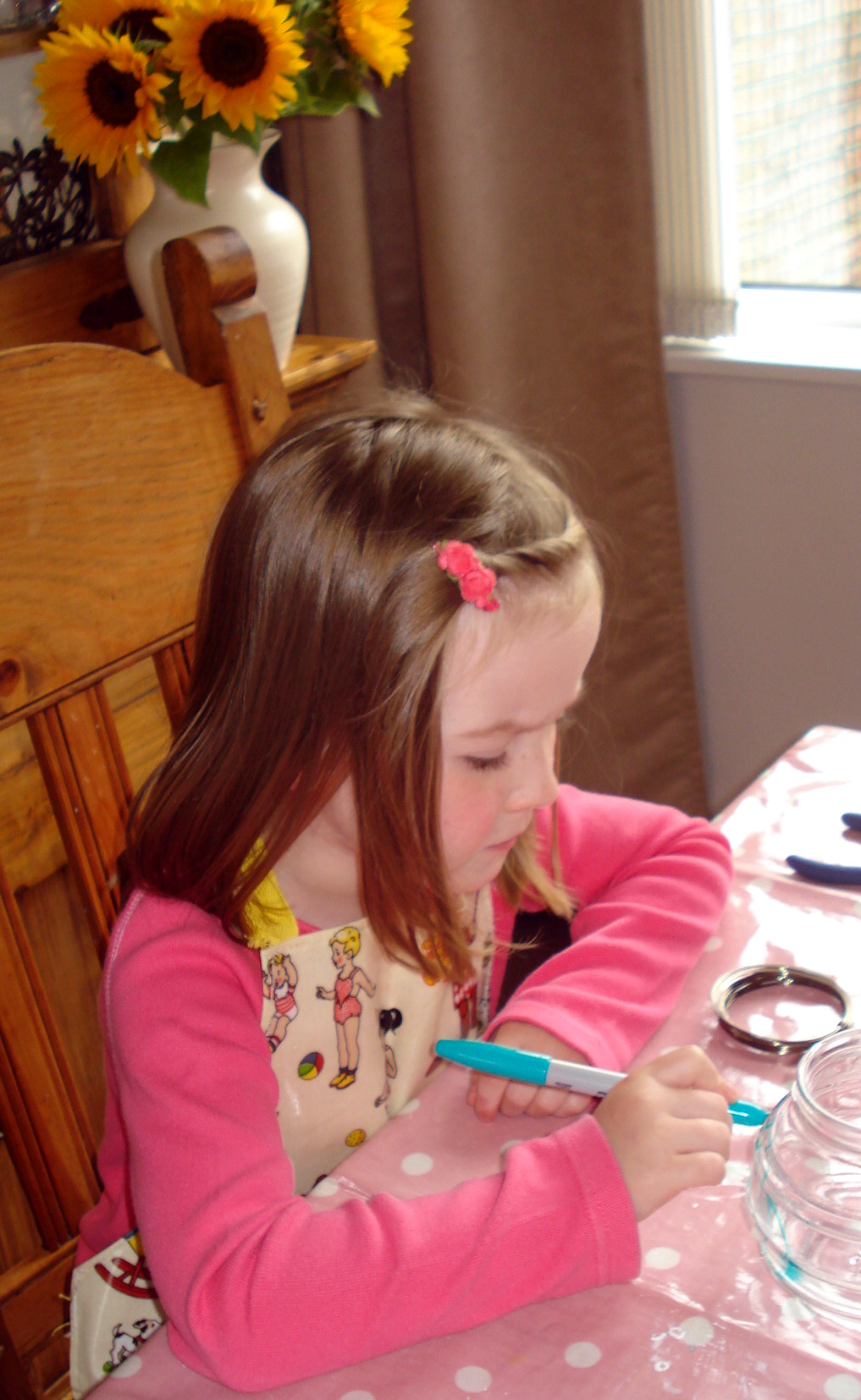 (Look at the concentration on her face, lol!)
2. Mix some PVA glue in a paint pot, 1 part glue to five parts water. Tear the dark blue tissue into smaller parts. 
3. Using a paintbrush, stick the blue tissue around your fish outline, colouring the jar blue to create the ocean. Little overlaps and crinkling will occur, creating ripples and waves.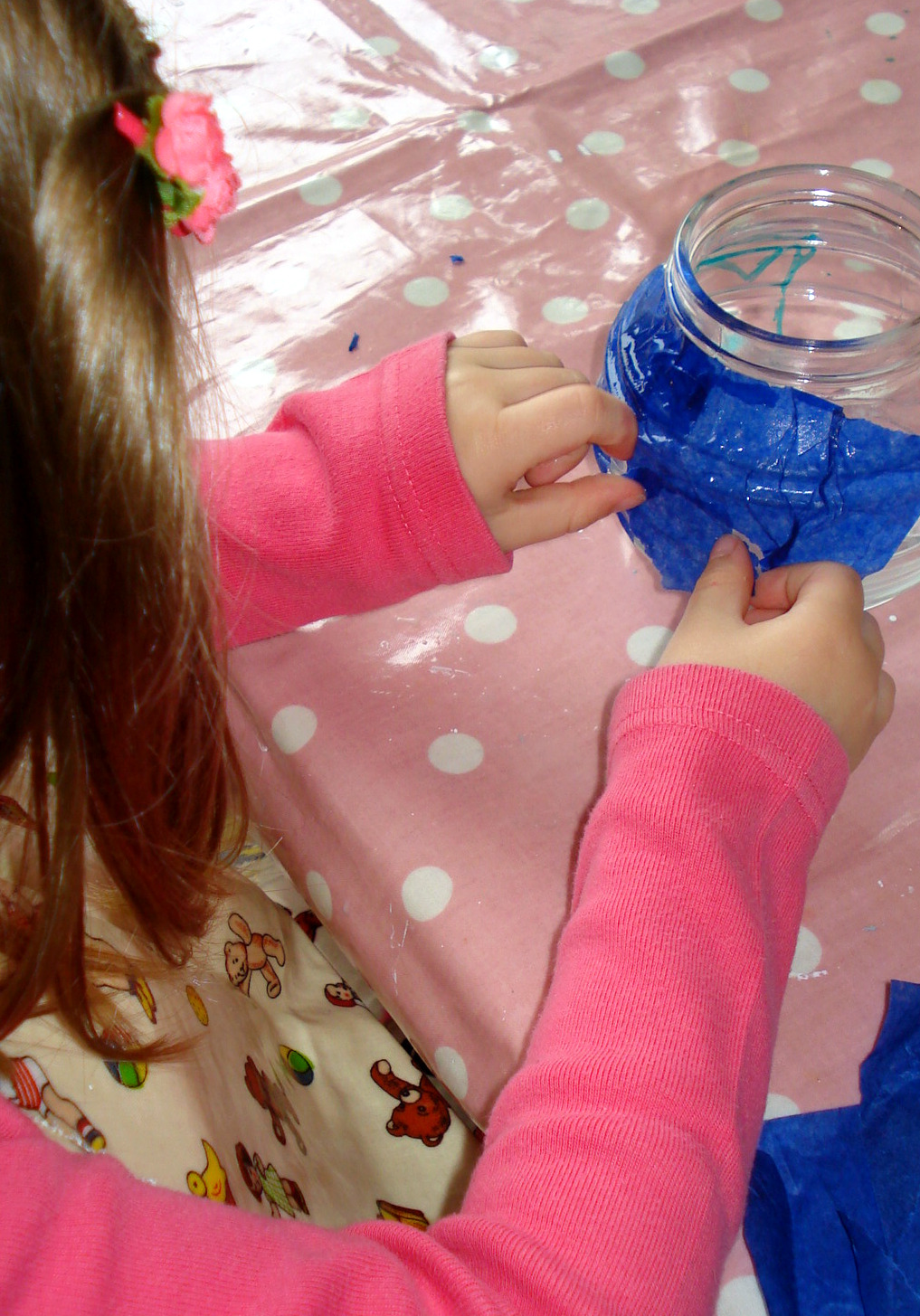 4. Cut scales from the pink, purple, white and light blue tissue. Stick these, overlapping, onto the body of the fish. Use torn, light blue tissue to fill in the head, tail and fins.
5.Wrap wire around the neck of your jar, twisting some excess wire into two loops at facing ends. Join with a "wire handle." This step is tricky and may require adult help.
6. Using blue and green Stickles, add some sparkle to your Rainbow Fish.
And you are done! 
(We added a tea light at bedtime and reread the story!)

Featured on Show and Share Saturday: