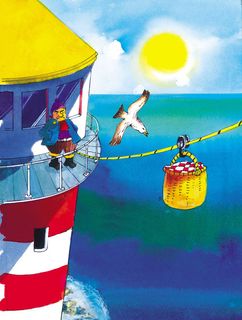 I'm so glad Sharon over at Rainbow and Sunshine shared the news that the TES iboard resources are now available for FREE! No more subscribing!! This is one of the best sites we've discovered for Early Years ICT - and there's so many literacy games related to popular stories!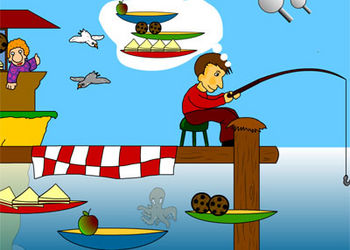 Above is a super activity to accompany The Lighthouse Keeper's Lunch by Ronda and David Armitage. This book ties in nicely with summer topic planning.
We also found a super small world creation by the children at Bilsdale Midcable Chop Gate School (check out what OFSTED said!) which would be so easy to recreate in your sand tray! Wouldn't it be fun to make little plasticine food stuff for this too? And a miniature gingham tea towel? Can't wait to do this!!!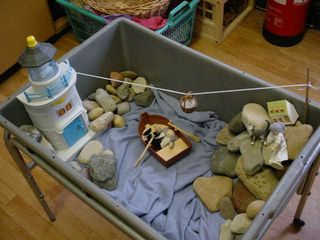 You can also find a design and technology idea for making Mr Grinling here. Fellside Primary School has super examples of Lighthouse Keeper Storyboards that the children have presented in so much detail.... ...and now I'm away to buy a cheap lighthouse on ebay (though I think that the children will want to make one too!)
Share |