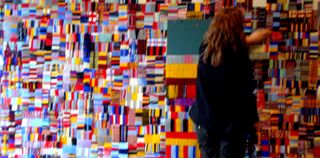 We were so impressed on our family visit to the recently re-opened Ulster Museum yesterday! Following an amazing £17 million redevelopment project, our expectations were high and we couldn't wait to explore the new discovery centers.  
One of the highlights for us was the art discovery area and I've decided to share our experience here. Why? As you can see in the picture above, the organizers have created a great project that would be just perfect for your children as a whole school/class art activity!
Resources needed are few: 
☀ a rectangle of stiff cardboard (about 20cms by 8cms) for each child
☀ lots of brightly coloured wool
☀ scissors
☀ double-sided sticky tape
☀ a staple gun for displaying your work
Simply stick a strip of tape down the center of each card. Then get each child to wrap strands of their favourite wool around their card to create stripes. They can design a pattern or just go for a random look. Rebecca went for random. :) (I found that putting little nicks at the edge of the card helped keep the ends of the strands in place to stop any unravelling)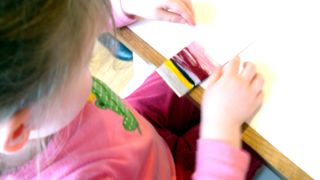 As each child completes their card, the work is combined on a large communal wall display. This activity was completed following a visit to the gallery that housed paintings by Ireland's 
Sean Scully.
 You might like your children to observe some of his work prior to this activity, as his paintings definitely influenced the children's work here.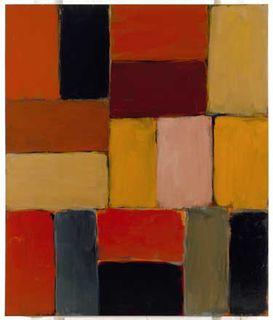 I was also delighted to see the use of some fantastic non-fiction picture books in this discovery zone. This one by Millar and Goodman  :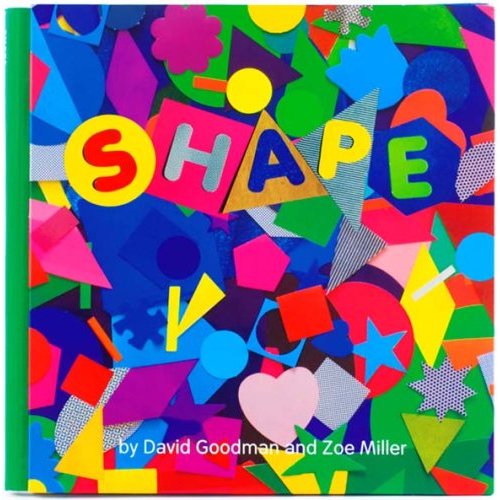 is the best I've seen in a long time and is now on our bookcase wish list!
Share |