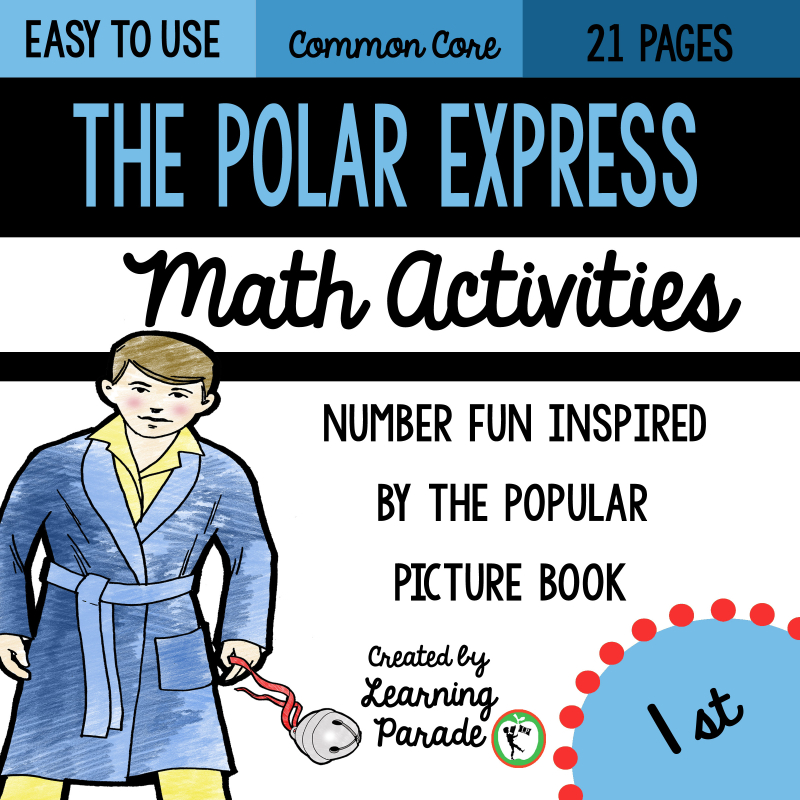 Enjoy some math fun this Christmas after reading The Polar Express with this easy to use packet of number activities! The printables in this unit are no prep and appropriate for children aged 5-7 years.
Help your children to develop their understanding of number and consolidate using basic operations.
Included:
- Less Than 10 / 10 or More: (Cut and Paste Activities)
Adding to a single digit within 20;
Sorting numbers to 20;
Subtracting from a teen number within 20
- Ordering Santa's Numbers: (Cut and Paste Activities all with lots of different starting points!)Teens; Counting in twos; Counting in fives; Numbers beyond 20
- Mystery Pictures: (with answer key) Addition within 100 - add on 0,1,2,3. Subtraction within 100 - take away 0,1,2,3.
- Sums in the Sack: (Cut and Paste Activities)
Missing numbers: Addition within 20;
Adding on to a teen number;
Subtraction within 20;
Taking away from 20
- Believe It Or Not?
True or false addition number facts within 20;
True or false doubles
All for only £3.00

Product feedback on Teachers Pay Teachers:
"Cannot wait to use this again this year!" - Ashley L.
"We just finished working with hundred charts! I am so excited about this packet!" - Mary M.
"This is perfect for a review of skills. Thanks!" - Alexandra V.
"I used this for my Polar Express Day. It was great and already made :) - Kelly Pabon