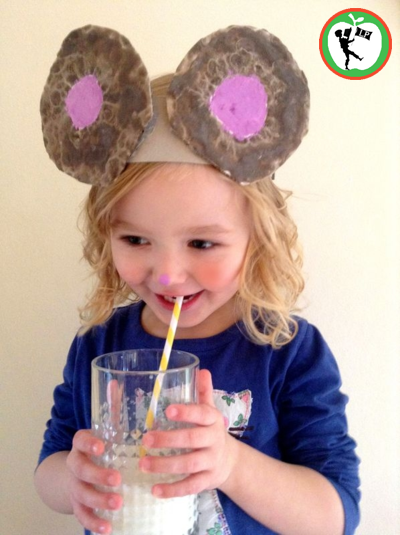 When you read Laura Numeroff's If You Give a Mouse a Cookie, you know they're going to ask for a glass of milk :)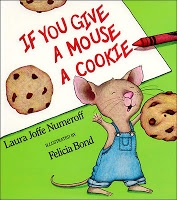 We're celebrating our newest story unit in proper style with some milk, cookies and mouse ears! Like us, your kids can create these cute mouse ears too, by using our super-simple recipe for puffy paint! Just add:
1 tablespoon of self raising four, 1 tablespoon of salt and 3 teaspoons of water to a squirt of sepia watercolour paint. 
Give the ingredients a good stir before painting onto some cardboard, then pop this into the microwave to 'puff' on high for around 25 secs. Leave a circle free in the middle, so you can add some basic pink acrylic paint later.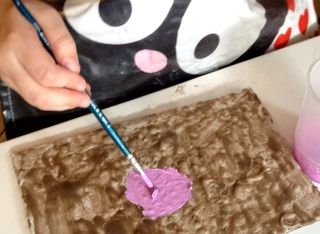 When dry, cut into a circular shape. Repeat and glue both ears onto a headband made from some thinner card; we used the reverse of a cereal box. So easy and fun!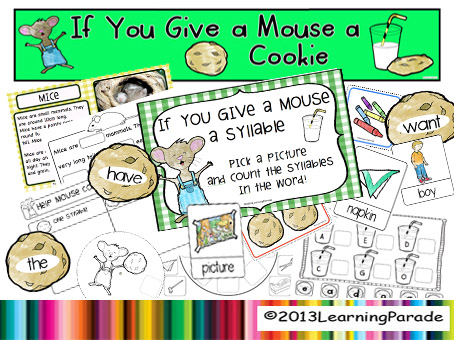 We've a great selection of printables to accompany the story in our new activity pack, you can find it on TPT or here on the blog. After receiving such positive feedback about our last story wheel, this pack also includes a similar template for giving Mouse a glass of milk, a napkin, a mirror... and so on. So retelling the circular story in sequence is so much easier! 

aint paint paint paint paint paint