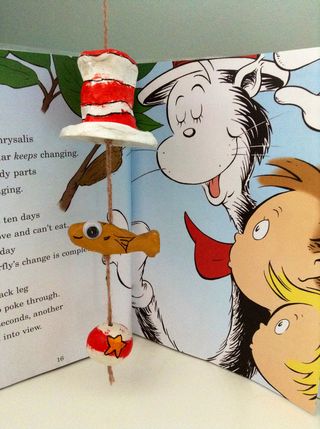 We really enjoy getting out our clay for modelling!
Recently, we discovered a couple of new techniques while creating this model, based on The Cat in the Hat by the lovely Dr Seuss, and we'd like to share these with you :)
We always use DAS air hardening clay. It is very slow drying, so you can really take your time with your modelling. First, we created Gustav the Goldfish and some other Seuss inspired objects, making sure that we used plenty of water to smooth out those little cracks!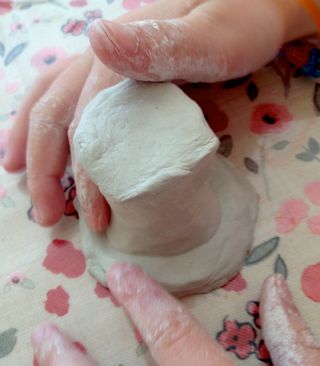 Then we tried something new. We used the same skewers that we had for this Seuss Project to pierce a hole in each model, and created a little tunnel running all the way through each one!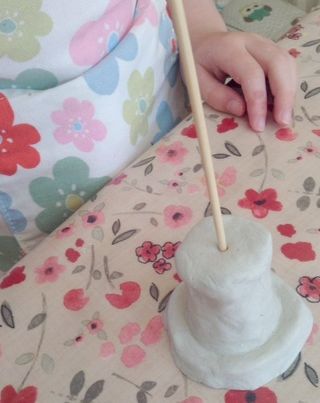 Once the clay had dried, we painted our model using acrylic paint and left them again to dry. Then, we varnished these with some Mod Podge and this really brightened up the colours! Taking a black Sharpie pen, we tried out another new approach and added some outlines (in proper Seuss style) to the final dried piece of art. Finally, we threaded through some string and tied a knot below each piece to keep them in place. Hats off to some clay fun! :)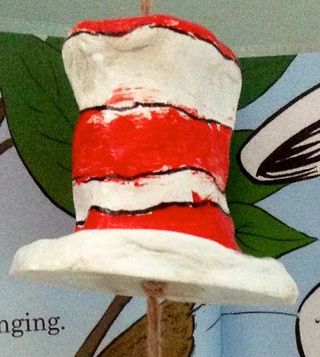 "If you never did, you should. These things are fun and fun is good."   - Dr Seuss
Looking for story printables based on The Cat in the Hat?