We really do have a soft spot for elephants. David McKee's book Elmer has given us lots of ideas for activities this week - and inspired us to crack open the clay we'd almost forgotten about!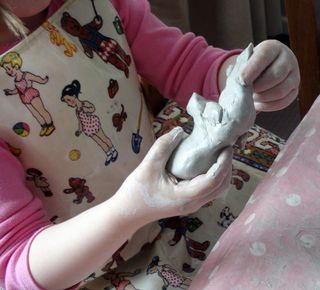 I always find that early years children create the most successful clay models; I think it's because they start off with a big blob and see the whole picture more easily. Older children usually scrutinize over tiny details and make body parts separately - which is alright if you remember to conceal all those joins with plenty of water!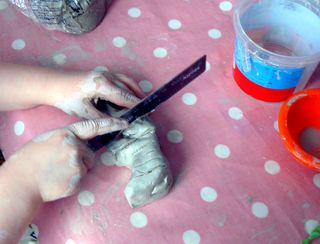 We tend to improvise when it comes to modeling tools; here we created Elmer's patchwork squares with lines made by a ruler. Once the clay had dried, the layer of lines gave us a grid that made painting so much easier for little hands!
Click HERE for a super free Elmer writing activity :)