As part of our whole school art project, Take One Picture 2009, we investigated the topic rain after discussing The Umbrellas by Renoir. These picture books from our local library proved really popular: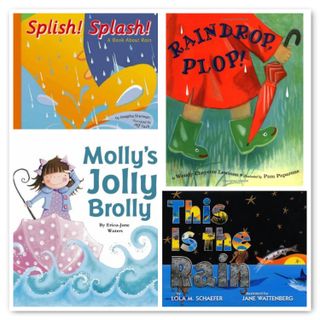 We splashed about in puddles with our wellies on, then headed inside for creative responses!
We created paintings and collages of the puddles we saw and photographed in the playground.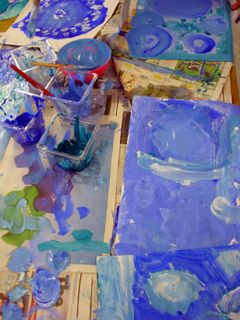 We drew around our legs while wearing our wellies!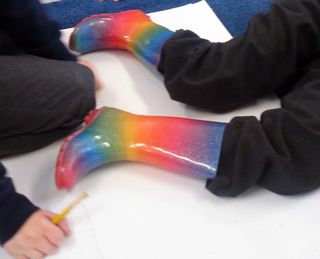 Then we put all our work together to create a large collaborative rainy day display. 

Phew! We love it when picture books keep us busy!