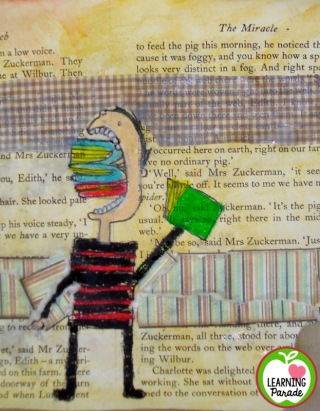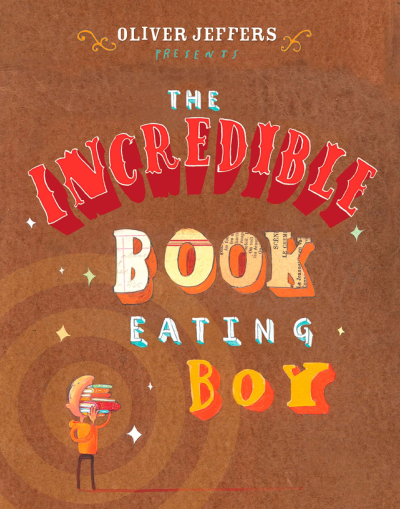 Publisher: Philomel Books ISBN: 978-0399247491

This half term, our class are appreciating the work of various children's picture book illustrators and attempting to recreate their techniques. Here is our first project, focusing on the work of Oliver Jeffers in The Incredible Book Eating Boy masterpiece!
This book was one of our first choices because Oliver grew up in Belfast, Northern Ireland, and I think that it's so important for the children to identify with local success stories. Also, Oliver uses mixed media in his illustrations and this is an area that we really needed to develop.
This new video of Oliver has recently been released and it will allow your children to get a glimpse into the artist's studio.

 

 We started off with photocopied pages from our favourite novels. Using sepia based watercolours, we aged the paper then tore off strips around the edges.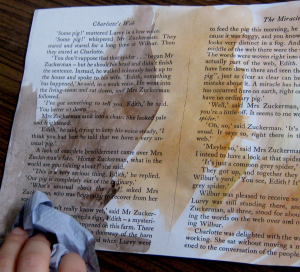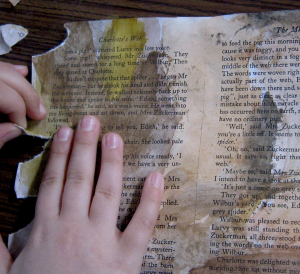 Then the children drew their illustrations directly onto the dried paper, some chose to use oils, acrylics, charcoal etc. Whatever they wanted really!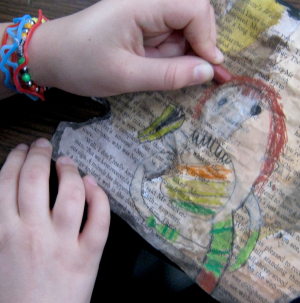 Going over the outline of the drawing with a black fine liner proved very effective. Finally the children raided my stash of collage papers and added some distinct finishing touches.