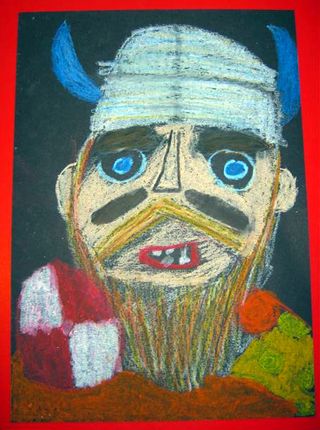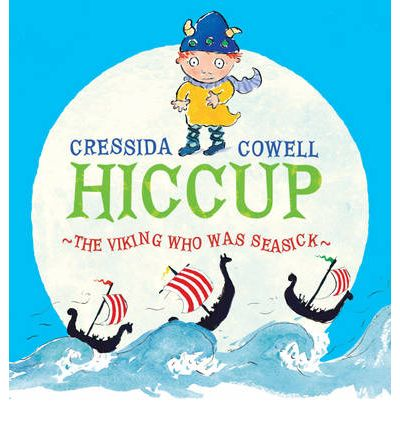 Publisher: Hodder Children's Books ISBN: 978-0340969991
As the story opens, it seems like Cressida Cowell's small and lonely Viking hero could certainly do with some lessons in being fierce and strong before he sets out on his first voyage.  A Viking should not be afraid of anything, least of all the sea! We decided to create our own crew of ferocious invaders to help Hiccup's dad, Stoick the Vast, convince his son that Vikings don't get frightened. Will they remain so brave when a storm hits and their longship is lost at sea?
We provided the children with lots of images of Vikings, found online and in non-fiction texts. We used little view finders so that the children could hone in on the Vikings' facial expressions, armour, clothing and hair! (Hiccup's dad hadn't brushed his own beard in thirty years!)
The children then had the option of using charcoal, oil pastels, or watercolour to create their own Viking portraits. I'm so impressed with how our art activity turned out.... hope you enjoy browsing these! Warning... some are very vicious!