Encouraging our eldest daughter to develop a love of reading has luckily not been too difficult for us; developing her reading interests beyond "Princess Books" has been the hurdle. You know the books we're talking about here - the pink, the frilly, the 'life is sweet' type that sometimes offer a free tiara and the like.

 At an education conference this month, popular children's author Lauren Child said that "as a child she felt like a sponge, absorbing information from everywhere". My daughter's preoccupation with all things princess left me wondering if we really could've applied this to her - "everywhere", or from just one genre?
I was always a firm believer in the principle that it didn't really matter what children were reading, just so long as they were reading. At parent- teacher interviews, I reassured parents that their child's preference for a specific genre or topic was nothing to worry about. We really should be grateful that children are showing an interest in reading at all. Now I'm not so sure.
Yes, we know that a high interest level in a text can potentially motivate children to read more challenging material, but surely limiting content to one area of interest is forgetting about educating the whole child in favour of developing reading skills? 
Learning needs to be broad and balanced. Children's reading should therefore reflect this balance, the reading genre wide and unlimited (though not totally unchecked). But how do we achieve this? 
I realised that my own daughter's interest in Princess Books was fueled by her everyday belongings and play experiences. The Disney films, costumes, jigsaws - goodness, even her lunchbox, all reinforced the appeal! It was our own fault that we had princess overkill. So then we had a think about other things she enjoys. Art. Santa :) Baking. Horses. Walking in the Woods.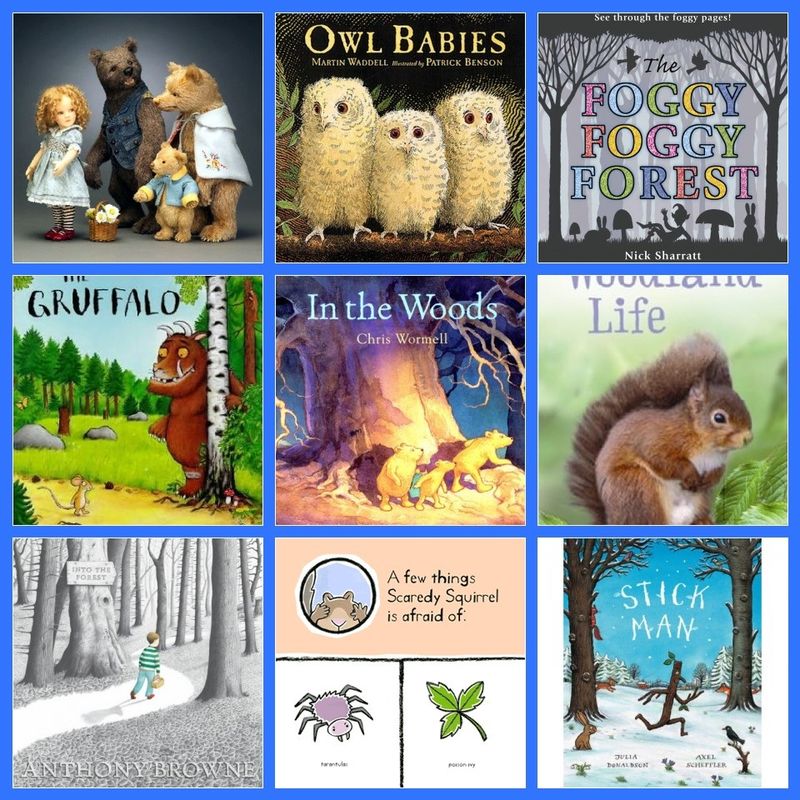 We had it. Walking in the Woods. Perfect. There are so many wonderful picture books set in woodland/ the forest. (Don't forget to include nonfiction in your wider reading!) Relating real, first hand experiences to reading helps young children make a connection and creates what is known as a "book hook". Here you will find a specialist book list, published last month by the UK Literacy Trust, that features popular "books with hooks" for just this purpose. And here we have our first reading of Stick Man in a tree!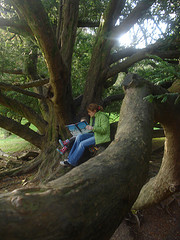 Of course, you don't have to go to this length to generate a connection with a new topic for reading! However, using a little imagination to bring a book to life makes the story tangible, meaningful and often essential. How do you help your children hook up with books? Now, to get a break from woodland books........?!
Share |