Our Titanic topic this term has the children so engaged! We've been observing old postcards and photographs of the liner and trying to capture the essence of her size and significance. I love how this child has made his charcoal Titanic escape the page, conveying the scale so effectively!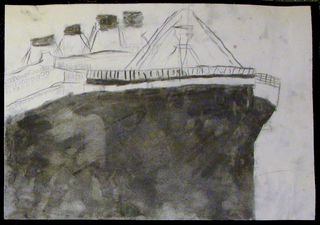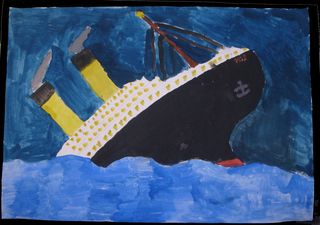 This topic is of local interest too as our school is quite literally a twenty minute walk from the Titanic Quarter in Belfast, Northern Ireland. Next month we are visiting the Thompson Dry Dock, where the liner was fitted out and painted.
My class won £1,000 in an art competition this year, so the prize money will cover an open top bus and a tour guide! We can't wait!