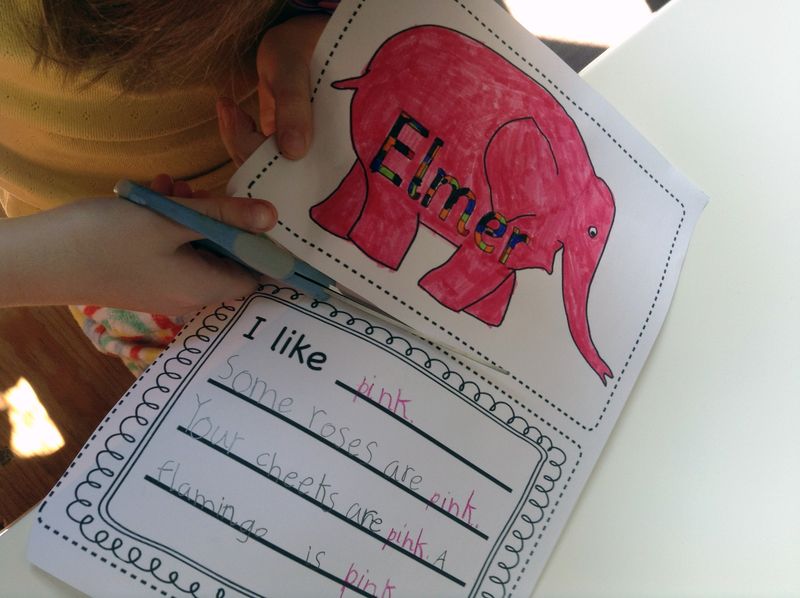 Here's an old friend :) Elmer the patchwork elephant. Created by David McKee, the popular Elmer picture book is always a firm favourite to share when discussing friendship, or learning about colour. Here's a previous post from a while back when we had fun making a clay Elmer.
Have you a colour you like best? Use our free printable and your children can celebrate their favourite colours too, with Elmer!
Begin by colouring Elmer using a chosen colour. Then below, write the colour name and record some special things that would make your readers really think of the colour. We wrote our colour word using pink to make it pop out. Have fun!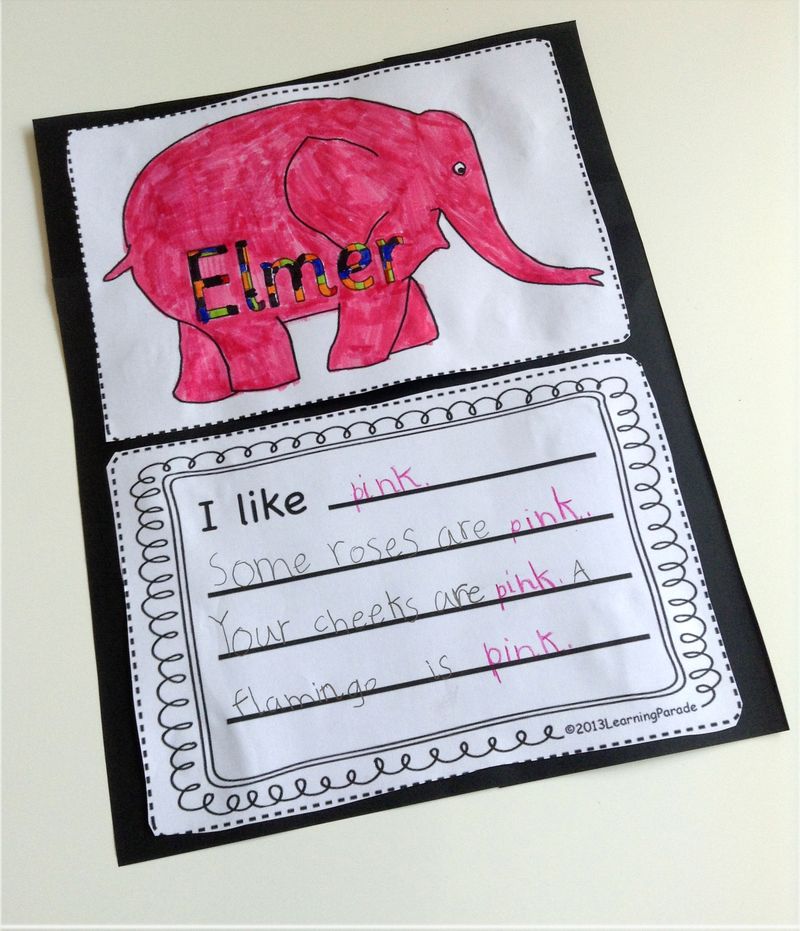 Get more bright printables in our ALL NEW Elmer Story Unit! 
Follow my Elmer Story board on Pinterest for more ideas!